The Bronfman Fellowship Launches a Silent Auction in Honor of Its 36th Anniversary
Twenty-Five Esteemed Bronfman Alumni to Offer One-of-a-Kind Experiences as Part of a Silent Auction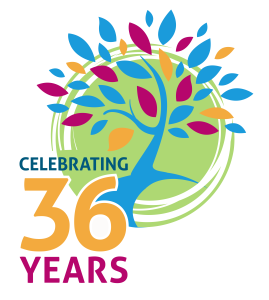 May 2023 — Imagine having a personalized children's book written for a special child in your life by author Jonathan Safran Foer. Or does having a private tour of Central Synagogue with Rabbi Angela Buchdahl intrigue you? On May 11, The Bronfman Fellowship is launching a silent auction with these and other one-of-a-kind experiences, offered by twenty-five of its esteemed alumni, in honor of the Fellowship's 36 (double chai) years of transformative Jewish education. All proceeds will go to support The Bronfman Fellowship, a 501(c)(3) non-profit organization that nurtures intellectually curious young Jews from Israel and North America to build a more dynamic and pluralistic future.
Alumni of The Bronfman Fellowship are some of today's leading Jewish cultural creators, deep thinkers, moral voices, and community builders. Bronfman alumni offering experiences for the auction include Rabbi Angela Buchdahl, the first Asian American to be ordained as a rabbi or cantor in North America; countertenor Aryeh Nussbaum Cohen; Adam Davidson, co-founder of NPR's Planet Money; author Jonathan Safran Foer; Joshua Foer, co-founder of Atlas Obscura and Sefaria; journalist Matti Friedman; Daniel Handler, a.k.a. Lemony Snicket; writer Anya Kamenetz; Idit Klein, founder of Keshet; Yehuda Kurtzer, President of the Shalom Hartman Institute of North America; and Tony Award-winner Itamar Moses. The full list of alumni and experiences can be found here.
"That so many alumni from such a wide array of fields have stepped up to dedicate their time and energy to the Fellowship is a testament to the impact it has had on their lives" said Becky Voorwinde, CEO of The Bronfman Fellowship. "From an experience they had when they were 16 or 17 years old, we are so proud of the ongoing connection alumni maintain to this network, and we're in awe of the impact our alumni have on culture, society, and Jewish life."
The silent auction is one of the features of The Bronfman Fellowship's special Gala celebration on May 11 in NYC, which marks its 36th anniversary and looks to ensure that the Fellowship continues to lead the way in transformative Jewish education, with an outsized impact on Jewish life and the world. However, individuals do not need to attend the Gala to participate in the auction. Bidding opens on May 11 at 6pm ET and closes on May 12 at 6pm ET.
Following is a summary of the experiences offered in the silent auction. For full descriptions of the experiences, visit https://event.auctria.com/3a596d5a-c5b7-492e-a38b-8abce6559303/a780d600ec2e11e9ae081db830846aa5.
Zohar Atkins '05 – Torah, philosophy, poetry, oh my!
Amir Bar-Lev '89 – Your family: the documentary
Rabbi Angela Buchdahl '89 – The Secrets of Central with Rabbi Buchdahl
Aryeh Nussbaum Cohen '10 – Backstage meet-and-greet at Carnegie Hall with Aryeh Nussbaum Cohen
Adam Davidson '87 – Planet Adam: your choice with Adam Davidson
Dan Edinberg '97 – Studio time with Grammy winner Dan Edinberg
Micah Fitzerman-Blue '00 – Screenwriting Consultation with Micah Fitzerman-Blue, screenwriter of A Beautiful Day in the Neighborhood
Jonathan Safran Foer '94 – Personalized one-of-a-kind children's book by Jonathan Safran Foer
Joshua Foer '99 – Turn a bowl with Joshua Foer
Matti Friedman '94 – The mysteries of the Aleppo Codex with Matti Friedman
Aliza Gans '09 – A Choose-Your-Own Russ & Daughters Adventure
Daniel Handler '87 – Books and Bourbon with Lemony Snicket
Dara Horn '94 – Holiday or Lifecycle immersive experience with Dara Horn
David Zvi Kalman '04 – New family ritual with scholar David Zvi Kalman
Anya Kamenetz '97 – Anya Kamenetz on resilience, climate change, education, and more
Elyssa Kaplan '07 – Get cooking with the Director of Culinary at World Central Kitchen
Gabriella Rosen Kellerman '97 – Tomorrowmind: the science of thriving at work
Idit Klein '89 – Idit Klein, Keshet founder, speaks to your Jewish audience
Ilana Kurshan '95 – Study or jog with scholar and author Ilana Kurshan
Yehuda Kurtzer '93 & faculty – Dine and Opine with Yehuda Kurtzer
Sara Liss '96 – Your family's recipe for the ages with Sara Liss, author of Miami Cooks
Dan Mintz '97 – Tina Belcher records a message for you
Itamar Moses '94 – Short play about YOU, written by Tony Award winner Itamar Moses
Marta Weiss '91 – Private tour at the Victoria and Albert Museum in London
Asya Zlatina '04 – Dance lesson with Asya Zlatina
Bronfman book bundles – A collection of books by members of the Bronfman community, curated by Becky Voorwinde
About The Bronfman Fellowship:
The Bronfman Fellowship is a lifelong network that begins with a dynamic, year-long experience for a diverse group of intellectually adventurous Jewish teens from North America and Israel. The Fellowship continues to amplify the impact alumni have on Jewish life and on broader society through Jewish intellectual programming, intergenerational mentorship, and vibrant discourse in a pluralistic community. It was founded in 1987 by Edgar M. Bronfman, z"l, formerly CEO of the Seagram Company Ltd. and a visionary Jewish philanthropist.
For more information about The Bronfman Fellowship, including how to apply, please visit www.bronfman.org.
Contact Information
For questions about The Bronfman Fellowship, please contact:
Stefanie Weisman
stefanie@bronfman.org
For questions about the auction and the bidding process, please contact:
Sarah Sanders
sarah.sanders@bronfman.org